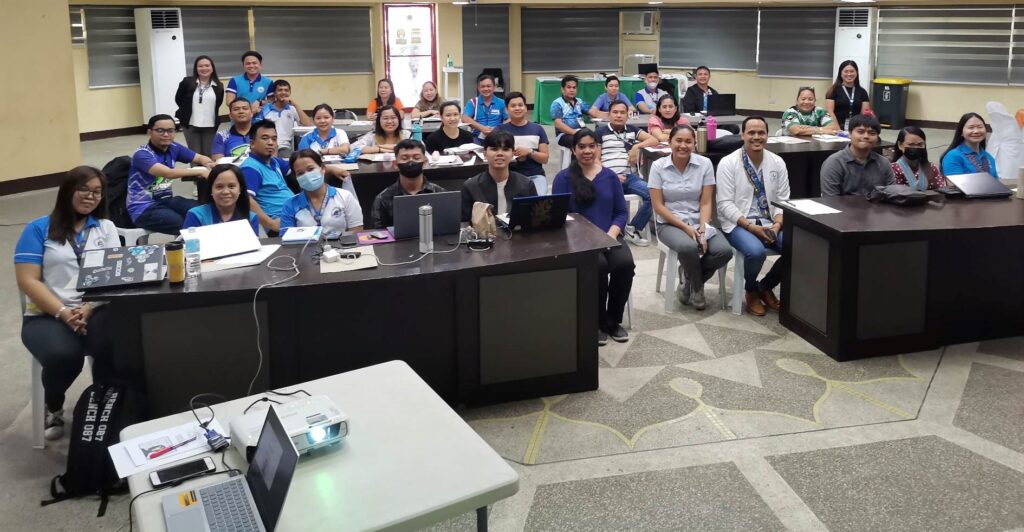 The ZPFIC staff together with the DOST-ITDI Project "Mobile Modular Food Processing Facility (MMFPF)"staff and representatives from different ZSCMST departments/colleges participated in the 3-day training-workshop on "IP Basics and Beyond: A Writeshop on Patent Search, Drafting and IP Management" that was held on June 13-15, 2023 at the Octagon Hall, ZSCMST, Zamboanga City.
The training-workshop was conducted by the Office of the Vice President for Research, Innovation and Extension thru the Technopreneurship and Innovation Office (TIO) of the ZSCMST and in collaboration with the Innovation and Technology Support Office (ITSO) of the Western Mindanao State University (WMSU). Resource speakers were from the WMSU-ITSO, IPOPHL-Zamboanga Satellite Office and ZPPSU-VP for Research and Extension.
Dr. Rachel D. Lauriaga, Vice President for Academic Affairs welcomed the participants, resource speakers and other guests on behalf of the College President, Dr. Jaime G. Jalon. The participants actively participated in the workshop on drafting of claims and preparing a technical report from the technical field up to the drafting of claims for a sample client request for patent, and presented the outputs therefrom.
The event was officially closed by Dr. Maila V. Pan, ZSCMST Director for Technopreneurship and Innovation.
Photo credit: ZSCMST-OVPRIE