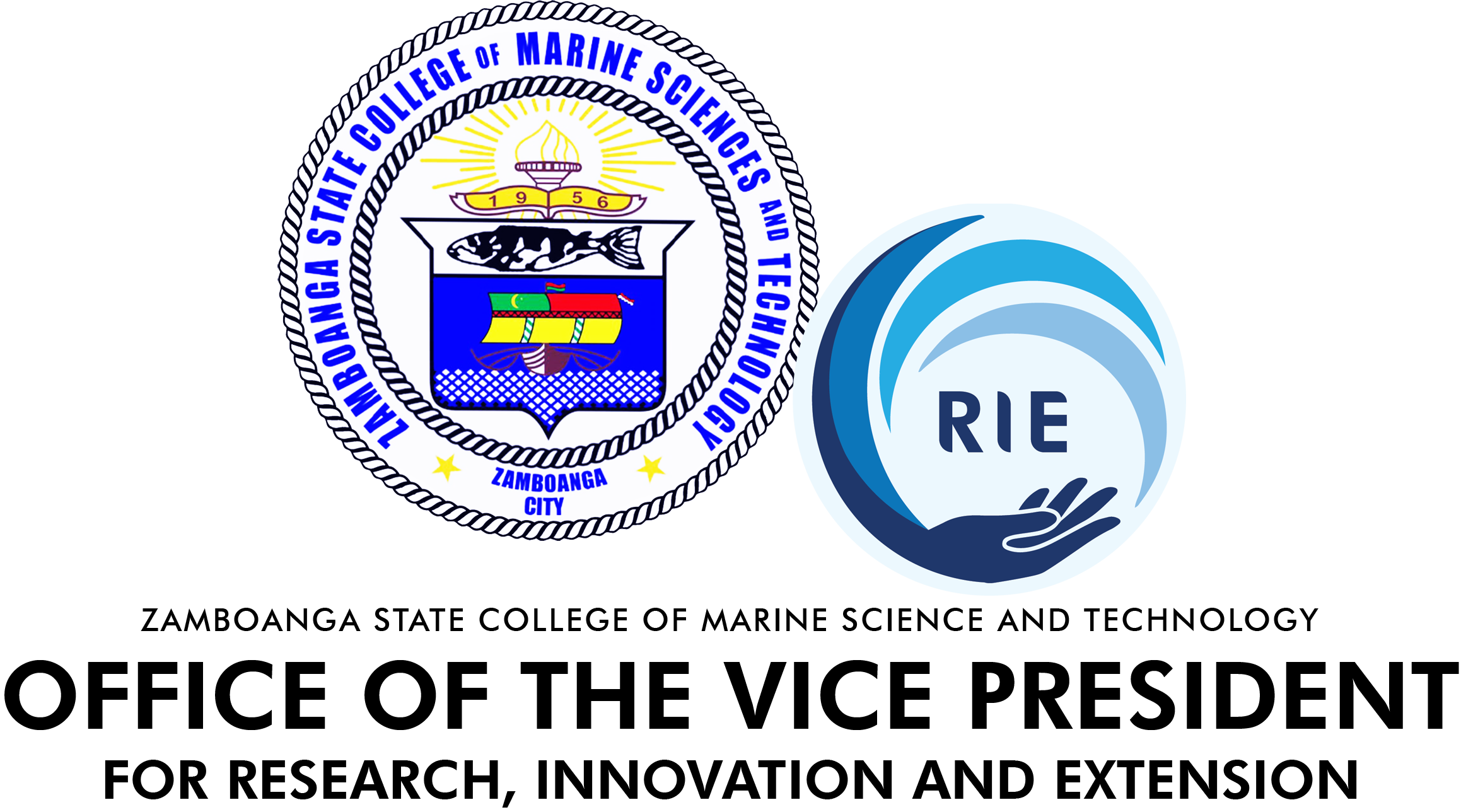 The Office of the Vice President for Research, Innovation, and Extension is a dynamic and forward-thinking unit committed to advancing research, innovation, and extension within and beyond Zamboanga State College of Marine Sciences and Technology. With emphasis on fisheries, aquaculture, environment & natural resources, marine & maritime technology, food, culture & business, and socioeconomic impacts, our office is dedicated in promoting sustainable development in Zamboanga Peninsula and the Philippines.
Research and Development Office (RDO) is committed to fostering interdisciplinary research and in facilitating information exchange. Recognizing the importance of research in addressing pressing challenges and unlocking new opportunities, the office actively supports research initiatives that explore innovative approaches and develop cutting-edge technologies geared towards sustainable development. RDO actively seeks collaboration with internal and external stakeholders, including industry, higher education institution, government agencies, non-government agencies and international research networks to enhance our capabilities and increase our impact holistically.
Technopreneurship and Innovation Office (TIO) is committed to promoting the transfer of knowledge and technologies from academia to industry by facilitating collaborations that lead to the creation of sustainable and commercially viable solutions. TIO champions intellectual property protection, industry partnerships, technology licensing, and startup incubation to ensure that research outputs are effectively translated into real-world impact.
Training and Extension Office (TEO) is committed to serving the community through knowledge & technology transfer and trainings & capacity-building. Understanding that impacts arise from communication and adoption, TEO champions community development through research-based innovations that include but not limited to new knowledge, technologies, and policies.